how to create
ai generated wordpress website

-10 main steps

Creating an AI-generated WordPress website involves several steps, from setting up the WordPress environment to integrating AI tools for content generation and customization.
image source : pexels 
Steps to create a ai generated wordpress website
1. Set Up a WordPress Website:
Domain and Hosting: Purchase a domain name and set up web hosting for your WordPress website. Many hosting providers offer one-click WordPress installations.
Install WordPress: Install WordPress on your hosting server by following the provider's instructions.
2. Choose a WordPress Theme:
Pick a theme that suits your website's purpose and design preferences. There are many free and premium themes available in the WordPress theme repository and third-party marketplaces.
3. Install Essential Plugins:
To add AI-generated content and functionality to your ai generated wordpress website
, you'll need to install relevant plugins. Some popular AI-related plugins include:

GPT-3 Integration: If you want to generate AI-written content, consider using plugins or custom code to integrate GPT-3 or a similar language model.
Chatbots: Install a chatbot plugin like ChatGPT to provide interactive AI-driven conversations on your of your AI-generated WordPress website.
Image Optimization: Plugins like EWWW Image Optimizer or Smush can help optimize images using AI algorithms.
4. Set Up AI Content Generation:
To generate AI-written content, you can use OpenAI's GPT-3 API or similar AI language models. Here's a simplified guide for GPT-3 integration:

Sign Up for API Access: Visit the OpenAI website and request access to the GPT-3 API. Follow their documentation for API key setup.
Install a Plugin: Find or develop a WordPress plugin that connects to the GPT-3 API. You may need a developer for this step.
Create AI-Generated Content: Use the plugin to generate AI-written content for blog posts, product descriptions, or other parts of your AI-generated WordPress website.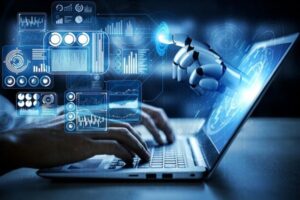 5. Customize AI-Generated Content:
Review and edit AI-generated content as needed to ensure it aligns with your website's goals and tone.
6. Optimize SEO:
Use SEO plugins like Yoast SEO to optimize your website's content for search engines.
7. Enhance User Experience:
Consider using AI for personalized recommendations, chatbots for customer support, and other features to improve user experience.
8. Regular Maintenance:
Keep your WordPress installation, themes, and plugins up-to-date to ensure security and performance of your AI-generated WordPress website.
9. Monitor Analytics:
Use tools like Google Analytics to track website performance, user engagement, and the effectiveness of AI-generated content.
10. Backup and Security:
Regularly back up your website and implement security measures to protect against potential threats.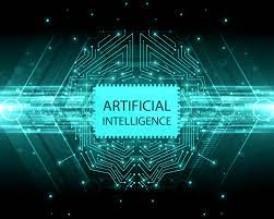 Creating an AI-generated WordPress website is a complex task that may require the assistance of developers and experts, especially for advanced AI integration. Make sure to stay updated with the latest developments in AI and WordPress to take full advantage of emerging technologies.
Friends, you have just read the post " how to create ai generated wordpress website-10 essential steps " we hope you will like this post.
If yes then share it with your friends and keep visiting our website for more such posts.
If you interested to read about Astrology & Hindu Religion : Click here 
……………………………
Technological Tips
Also Read : SEO Link Building Strategies :Boosting Your Website's Visibility in Simple Terms
Also Read :How to Become a WordPress Developer: A Comprehensive Guide of 11 steps
Also Read :How to Transfer Music from Computer to iPhone: A Simple Guide of 9 steps
Also read : Find My RAM: A simple method to know RAM of Computer
Also read : Windows 11 vs Windows 10: A Comprehensive Comparison of the Two Operating Systems
Also read :How to Go Viral on Instagram Reels: A Guide to Capturing Attention
Health & Wellness
Also Read : Heavy Periods after Pregnancy: Causes, Symptoms, and Management are explained in detail
Also Read : Women's Reproductive Health: Empowering Women through Knowledge and Care
Also Read : Fatty Lower Abdomen No More: Secrets to a Trim and Toned Waistline
Travel India 
Also Read : Swaminarayan Akshardham Temple New Delhi- A Complete A to Z Tour Guide
Also Read : Exploring the Golden Triangle in India: A Journey Through History and Culture
Also Read : Best Travel Agencies in India: Exploring the Perfect Journeys : Top 5 
*you were reading how to create ai generated wordpress website-10 essential steps*
Share with friends