Best Travel Agencies in India

: Exploring the Perfect Journeys : Top 5

Whenever you think of visiting India, first of all know which are the Best Travel Agencies in India so that your journey is enjoyable and safe. India, a country known for its diverse landscapes, rich cultural heritage, and vibrant festivals, has become a popular destination for travelers from around the world.

Planning a trip to India can be an exciting yet daunting task, with so many incredible places to explore. To make your travel experience seamless and memorable, it's crucial to choose a reliable travel agency that can cater to your specific needs. In this post, we will explore some of the best travel agencies in India that have earned a reputation for their exceptional services and customer satisfaction.
best travel agencies in India : Top 5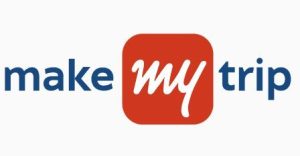 MakeMyTrip 
In the digital age, MakeMyTrip has emerged as a leading online travel agency in India. With its user-friendly platform and extensive range of travel services, MakeMyTrip has gained popularity among both domestic and international travelers. Whether you want to book flights, hotels, holiday packages, or train tickets, MakeMyTrip provides a convenient one-stop solution. Their website and mobile app allow users to compare prices, read reviews, and make informed decisions. Additionally, MakeMyTrip offers various deals and discounts, making it an attractive option for budget-conscious travelers. The company's 24/7 customer support ensures that assistance is readily available throughout your journey. as per tourist assessment MakeMyTrip is one of the Best Travel Agencies in India
Official Website: www.makemytrip.com
Yatra 
Yatra.com is another prominent online travel agency that has made its mark in the Indian travel industry. With its vast network of partners and suppliers, Yatra offers a wide range of travel services to cater to diverse travel preferences. From domestic flights and international holidays to hotel bookings and train reservations, Yatra covers all aspects of travel planning. Their user-friendly interface and intuitive search options simplify the booking process, allowing travelers to find the best deals effortlessly. Yatra also provides additional resources such as travel guides, destination information, and travel insurance, ensuring a comprehensive travel experience.
Official Website: http://www.yatra.com
Thomas Cook India 
With a legacy spanning over a century, Thomas Cook India is undoubtedly one of the most trusted travel agencies in the country. Known for their expertise in planning domestic and international vacations, Thomas Cook offers a comprehensive range of services. Whether you're looking for customized holiday packages, flights, hotel bookings, or visa assistance, Thomas Cook has you covered. Their team of experienced travel experts ensures personalized attention and takes care of all your travel needs, leaving you free to relax and enjoy your trip. Thomas Cook India is also one of the Best Travel Agencies in India
Official Website:   www.thomascook.in
Cox & Kings 
Cox & Kings is another prominent name in the Indian travel industry, with a history dating back to 1758. This award-winning travel agency has carved a niche for itself by providing top-notch services and creating memorable travel experiences. Cox & Kings offers a wide array of travel options, including group tours, customized vacations, flights, hotels, and visa services. Their itineraries are thoughtfully designed, catering to various interests and budgets. Whether you're seeking a cultural immersion in Rajasthan, an adventurous trek in the Himalayas, or a tranquil beach getaway in Goa, Cox & Kings has the expertise to curate your dream vacation. as per tourist assessment Cox & Kings is one of the Best Travel Agencies in India
Official Website: www.coxandkings.com
SOTC 
Formerly known as "Kuoni India," SOTC is a well-established travel agency that has been operating for over six decades. SOTC specializes in both domestic and international travel experiences, offering a wide range of holiday packages, group tours, and personalized itineraries. Their meticulously crafted tours cater to various interests, including cultural exploration, wildlife encounters, and adventure activities. SOTC's strong network of partners ensures high-quality services, and their experienced tour managers provide assistance throughout the journey. With a focus on customer satisfaction, SOTC has earned a loyal clientele and numerous accolades over the years.
Official Website: www.sotc.in
Conclusion :
Choosing the right travel agency is paramount to ensure a smooth and memorable travel experience in India. The agencies mentioned in this post, including Thomas Cook India, Cox & Kings, MakeMyTrip, Yatra, and SOTC, have established themselves as leaders in the industry.
Their expertise, extensive range of services, and commitment to customer satisfaction make them some of the best travel agencies in India. Whether you prefer a traditional travel agency with a physical presence or an online platform, these agencies offer a multitude of options to suit different budgets, preferences, and travel styles. So, start planning your dream trip with confidence, knowing that you're in the hands of trusted travel experts.
Also read : Find Your Google Account: A Simple Guide to Accessing Your Google Services
If you interested to read about Astrology & Hindu Religion : Click here 
you were reading Best Travel Agencies in India: Exploring the Perfect Journeys : Top 5 
Share with friends