Google AdSense Account: Monetize Your Online Content
In this post, we will explore the benefits of having a Google AdSense account, the process of setting it up, and how to maximize its potential to generate earnings.
In today's digital age, many content creators and website owners seek ways to monetize their online presence. One popular avenue for earning revenue is through the Google AdSense program.
With a Google AdSense account, individuals and businesses can generate income by displaying targeted advertisements on their websites or YouTube channels.
What is Google AdSense Account
Google AdSense is an advertising program developed by Google. It enables website owners and content creators to display contextual ads on their online platforms, such as websites, blogs, or YouTube channels.
These ads are generated based on the content of the page, providing relevant advertisements to the audience.
The Benefits of a Google AdSense Account:
Monetization: A Google AdSense account offers a simple and effective way to monetize your online content. By displaying ads relevant to your website's or channel's niche, you can earn revenue based on the number of clicks or impressions these ads receive.
Easy Integration: Google AdSense provides a user-friendly interface that allows seamless integration with various platforms, including websites and YouTube channels. You can easily customize the appearance and placement of ads to align with your content and user experience.
Ad Variety: Google AdSense offers a wide range of ad formats, including text ads, image ads, video ads, and responsive ads. This variety ensures that you can choose the format that best suits your website or channel layout and engage your audience effectively.
Setting Up Your Google AdSense Account
To begin monetizing your online content with Google AdSense, follow these simple steps:
Eligibility Check: Ensure that you meet Google's eligibility requirements. You must have a website or YouTube channel with unique and valuable content. Your content should comply with Google's policies and guidelines, including copyright regulations.
Account Creation: Visit the Google AdSense website and sign up for an account. You will need to provide your website or channel URL, personal information, and agree to the terms and conditions.
Application Review: Once you submit your application, Google AdSense will review your website or channel to ensure compliance with their policies. This review process typically takes a few days.
Ad Placement: After your account is approved, you can log in to your AdSense account and generate ad codes. These codes need to be inserted into your website or channel's HTML or CMS (Content Management System) for the ads to appear. Google provides detailed instructions on how to implement the codes correctly.
How to increase Google AdSense Account Earnings
Having a Google AdSense account is just the beginning. To maximize your earnings, consider the following strategies:
Quality Content: Creating high-quality and engaging content is crucial. Valuable content attracts more visitors and encourages them to stay longer, increasing the chances of ad clicks and higher earnings.
Targeted Traffic: Focus on driving targeted traffic to your website or channel. By understanding your target audience and optimizing your content for relevant keywords, you can attract visitors who are more likely to be interested in the displayed ads, leading to higher click-through rates.
Ad Placement: Experiment with different ad placements to find the optimal positions for maximizing user engagement and click-through rates. Strategic placement, such as above the fold or within the content, can significantly impact your earnings.
Ad Design and Format: Customize the design and format of your ads to blend seamlessly with your website or channel's overall aesthetics. Creating visually appealing and contextually relevant ads enhances user experience and encourages interaction.
Regular Analysis: Monitor your Google AdSense account regularly to analyze performance metrics, such asclick-through rates, impressions, and earnings. Use this data to identify trends, understand user behavior, and make informed decisions to optimize your ad performance.
Mobile Optimization: With the increasing use of mobile devices, ensure that your website or channel is mobile-friendly. Responsive ad formats and a responsive design will ensure that your ads are displayed correctly on different screen sizes, providing a seamless user experience.
AdSense Policies: Familiarize yourself with Google AdSense policies to avoid any violations that could lead to account suspension. Adhere to guidelines related to prohibited content, invalid clicks, and ad placement restrictions.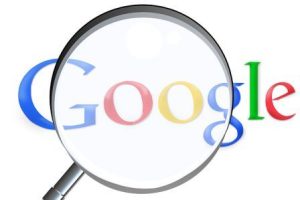 Conclusion:
A Google AdSense account opens up opportunities to monetize your online content and earn revenue by displaying targeted advertisements. By following the steps outlined in this post, you can set up your account and begin generating income.
Remember to focus on creating valuable content, driving targeted traffic, and optimizing ad placement and design to maximize your earnings.
Regularly analyze your account's performance and stay updated on AdSense policies to ensure continued success. Embrace the potential of a Google AdSense account and turn your online presence into a profitable venture.
Friends, you have just read the post "Google AdSense Account: Monetize Your Website for Success" we hope you will like this post.
If yes then share it with your friends and keep visiting our website for more such posts.
If you interested to read about Astrology & Hindu Religion : Click here 
……………………………
Technological Tips
Also Read : Managed WordPress Web Hosting: Simplifying Website Management with major 4 benefits
Also Read : Different Ways of Gmail Sign Up : 12 Easy Ways
Also Read : What is Deep Learning, Key Concepts & Important 5 Applications of Deep Learning
Also Read : Google Cloud AI: Shaping the Future of Intelligent Applications
Also Read :Dark Web Secrets, it's 4 main Characteristics, how can we access dark web & what is the dark web used for
Also Read Ethical hacking, difference between ethical hackers & malicious hackers, Is ethical hacking illegal?
Also read : Find Your Google Account: A Simple Guide to Accessing Your Google Services
Also Read : What is a Computer: How Computer Works- An Easy Explanation 
Also Read : What is Information Technology? Decoding the Digital Language of Innovation
Also Read : What is the Internet? How internet works, A Beginner's Guide to Understanding the World Wide Web,
Health & Wellness
Also Read : Public Health Information(PHI): Empowering Communities for a Healthier Future
Also Read : Primary health care: The Foundation of a Healthy Society- it's importance & key component
Also Read :Electronic Health Record (EHR) Revolution: Enhancing Patient Care through Digital Innovation-11 benefits
Also Read :What is Shared Care in Health Care: 10 key Principles
Travel India 
Also Read : Swaminarayan Akshardham Temple New Delhi- A Complete A to Z Tour Guide
Also Read : Exploring the Golden Triangle in India: A Journey Through History and Culture
Also Read : Best Travel Agencies in India: Exploring the Perfect Journeys
you were reading On-Page SEO Best Practices: Strategies for Dominating Search Engine Results
Share with friends