Blog Hosting: Choosing the Right Platform for Your Digital Voice: 6 Top Blog Hosting Providers 
In this article, we will explore the ins and outs of blog hosting and guide you through the process of selecting the perfect platform to give your digital voice the platform it deserves.
In today's digital age, where information is at our fingertips and communication knows no bounds, starting a blog has never been more accessible or important.
Whether you're an aspiring writer, a business owner looking to expand your online presence, or someone with a passion to share, creating a blog can be your ticket to the vast online community. However, before you can dive into the world of blogging, you need to find the right hosting platform.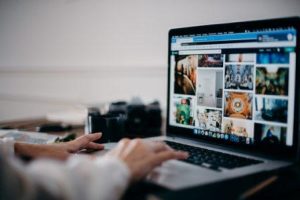 What is Blog Hosting
Before we delve into the different blog hosting options available, it's essential to grasp the concept of blog hosting itself. In simple terms, blog hosting is a service that allows you to publish and maintain your blog on the internet.
It's like renting space on the web to store your blog's files, making them accessible to anyone with an internet connection. Your choice of blog hosting provider will have a significant impact on your blog's performance, security, and overall success.
Types of Blog Hosting
There are several blog hosting options available, each catering to different needs and preferences. Let's explore the most common types:
Free Blog Hosting:

Pros: No cost, straightforward setup, ideal for beginners.
Cons: Limited customization, less control, branded subdomains.

Free blog hosting services like WordPress.com, Blogger, and Tumblr offer a simple way to get started. However, your blog will typically have a subdomain tied to the hosting platform (e.g., yourblog.wordpress.com), and you may have limited control over design and functionality.

Shared Hosting:

Pros: Affordable, suitable for small to medium-sized blogs, good for beginners.
Cons: Limited resources, potential performance issues due to sharing server resources with other websites.

Shared hosting is a budget-friendly option where multiple websites share the same server. It's a reasonable choice for beginners or those with smaller blogs. Popular shared hosting providers include Bluehost, SiteGround, and HostGator.

VPS Hosting (Virtual Private Server):

Pros: More control and resources, better performance, scalable.
Cons: Requires technical knowledge, higher cost than shared hosting.

VPS hosting offers a dedicated virtual server within a shared environment. This option provides more control, flexibility, and improved performance. Providers like DigitalOcean, Linode, and Vultr are popular choices for VPS hosting.

Dedicated Hosting:

Pros: Full control over server, optimal performance, high security.
Cons: Expensive, requires technical expertise for management.

Dedicated hosting provides an entire server dedicated solely to your blog. It offers maximum control, performance, and security but comes at a premium price. This option is best suited for large blogs or websites with high traffic volumes.

Managed WordPress Hosting:

Pros: Optimized for WordPress, automatic updates, excellent support.
Cons: Can be costly, limited to WordPress websites.

If you plan to use WordPress as your blogging platform, managed WordPress hosting services like WP Engine and Kinsta are tailored to your needs. They offer optimized environments, automatic updates, and robust support specifically for WordPress users.
image source : pexels
Key Considerations for Choosing Blog Hosting
Now that you're aware of the different hosting options, it's crucial to consider various factors when making your decision:
Your Blog's Goals: Begin by defining your blog's purpose and goals. Are you blogging for personal enjoyment, to promote your business, or to generate income? Your objectives will influence the type of hosting you require.
Budget: Determine how much you're willing to invest in your blog hosting. Keep in mind that while free hosting options are available, they often come with limitations and lack the professional appearance of paid hosting.
Technical Skills: Assess your technical proficiency. If you're comfortable with server management and troubleshooting, options like VPS or dedicated hosting may be suitable. Otherwise, consider managed hosting for ease of use.
Scalability: Think about your blog's potential for growth. Will your traffic increase over time? Choose a hosting solution that allows for easy scalability to accommodate future needs.
Performance: Website speed is crucial for user experience and SEO. Opt for hosting that offers sufficient resources and a strong track record of uptime and speed.
Support: Consider the level of customer support you require. Some hosting providers offer 24/7 support, while others may have limited assistance hours.
Security: Ensure your chosen hosting provider offers robust security measures to protect your blog from cyber threats and data breaches.
Control and Customization: Determine how much control and customization you want over your blog's design and functionality. Some hosting options provide more flexibility than others.
Top Blog Hosting Providers
To help you get started on your blogging journey, here are some reputable blog hosting providers worth considering:
Bluehost: A popular choice for beginners, Bluehost offers affordable shared hosting plans with a free domain name and one-click WordPress installation.
SiteGround: Known for its excellent customer support and high-performance hosting, SiteGround offers shared, cloud, and dedicated hosting options.
HostGator: With a wide range of hosting plans, HostGator caters to various needs and budgets. They offer both shared and managed WordPress hosting.
DigitalOcean: If you're comfortable with server management, DigitalOcean's VPS hosting provides great control and scalability, especially for tech-savvy bloggers.
WP Engine: For WordPress enthusiasts, WP Engine specializes in managed WordPress hosting, offering optimized performance and top-notch security.
InMotion Hosting: Known for its reliable service and excellent support, InMotion Hosting offers various hosting options, including shared, VPS, and dedicated hosting.
Conclusion
Choosing the right blog hosting platform is a critical step in your blogging journey. It impacts your blog's performance, security, and overall success. Consider your goals, budget, technical skills, and other factors when making your decision.
Whether you opt for a free platform to get started or invest in a premium hosting solution, the key is to ensure that your chosen hosting provider aligns with your blogging aspirations. With the right hosting in place, you can focus on what truly matters – creating valuable content and sharing your digital voice with the world. Happy blogging!
Friends, you have just read the post " Blog Hosting: Choosing the Right Platform for Your Digital Voice: 6 Top Blog Hosting Providers " we hope you will like this post.
If yes then share it with your friends and keep visiting our website for more such posts.
If you interested to read about Astrology & Hindu Religion : Click here 
……………………………
Technological Tips
Also Read : SEO Link Building Strategies :Boosting Your Website's Visibility in Simple Terms
Also Read :How to Become a WordPress Developer: A Comprehensive Guide of 11 steps
Also Read :How to Transfer Music from Computer to iPhone: A Simple Guide of 9 steps
Also read : Find My RAM: A simple method to know RAM of Computer
Also read : Windows 11 vs Windows 10: A Comprehensive Comparison of the Two Operating Systems
Also read :How to Go Viral on Instagram Reels: A Guide to Capturing Attention
Health & Wellness
Also Read : Heavy Periods after Pregnancy: Causes, Symptoms, and Management are explained in detail
Also Read : Women's Reproductive Health: Empowering Women through Knowledge and Care
Also Read : Fatty Lower Abdomen No More: Secrets to a Trim and Toned Waistline
Travel India 
Also Read : Swaminarayan Akshardham Temple New Delhi- A Complete A to Z Tour Guide
Also Read : Exploring the Golden Triangle in India: A Journey Through History and Culture
Also Read : Best Travel Agencies in India: Exploring the Perfect Journeys : Top 5 
*you were reading Blog Hosting: Choosing the Right Platform for Your Digital Voice: 6 Top Blog Hosting Providers*
Share with friends