Creating a Google Business Account

: 10 Easy Steps to Get Started

In this post, we'll guide you through the process of creating a Google Business Account and explore the many benefits it offers for your enterprise. In today's digital age, establishing a strong online presence is crucial for any business looking to thrive and succeed.

With more and more customers turning to the internet to discover, engage with, and purchase from businesses, it's essential to make your mark in the virtual world. One powerful way to do this is by creating a Google Business Account.
What is a Google Business Account?
A Google Business Account, also known as a Google My Business (GMB) account, is a free and user-friendly tool provided by Google to help businesses manage their online presence. It allows businesses to create and update their profile, which then appears in Google's search results and maps. When users search for products, services, or local businesses, the information provided in a Google Business Account is prominently displayed, giving your business increased visibility and credibility.
Why Creating a Google Business Account is Important
1. Enhanced Visibility
One of the primary reasons to create a Google Business Account is to boost your online visibility. When your business is listed on Google, it is more likely to appear in local search results. This can be a game-changer for attracting new customers, especially those who are looking for nearby businesses offering the products or services you provide.
2. Credibility
Having a Google Business Account lends credibility to your business. When potential customers see your business listing on Google, they are more likely to trust and engage with your business. The detailed information and customer reviews found in your account can help establish trust and build a positive reputation.
3. Easy Communication
Your Google Business Account allows customers to contact you easily. Your contact information, including your phone number and email address, is readily accessible. You can also include a link to your website, making it simple for customers to explore your products or services further.
4. Valuable Insights
Google My Business provides valuable insights and analytics about how customers interact with your listing. You can see how many people view your profile, where they find you, and other engagement metrics. This data can help you make informed decisions to better serve your customers and improve your online presence.
10 Steps for Creating a Google Business Account
Now that we understand the significance of having a Google Business Account, let's delve into the step-by-step process of creating one.
Step 1: Sign in or Create a Google Account
To create a Google Business Account, you first need to have a Google Account. If you already have one, simply sign in. If not, you can create a Google Account for free by following these steps:
Go to the Google Account creation page.
Fill in your first and last name.
Choose a username and password for your account.
Provide a recovery email address and mobile phone number.
Complete the security verification.
Accept the terms and conditions.
Click "Next" to create your Google Account.
Step 2: Go to Google My Business
Once you have signed in or created your Google Account, visit the Google My Business website (www.google.com/business).
Step 3: Start the Setup Process
Click on the "Manage now" button or "Sign in" if you have an existing Google Business Account. You will be directed to a map where you can search for your business to check if it already exists on Google. If your business is not listed, click on "Add your business to Google."
Step 4: Enter Your Business Name
Enter your business name exactly as it appears in the real world. Be consistent with your business name to avoid any confusion.
Step 5: Choose a Business Category
You will be prompted to select a category that best describes your business. This will help users find your business when they search for relevant products or services.
Step 6: Add Your Business Location
If your business has a physical location that customers can visit, enter the address. If your business operates without a physical storefront, you can still specify the service areas you cover.
Step 7: Add Contact Information
Enter your business's phone number and website URL. This information allows customers to reach you and learn more about your offerings.
Step 8: Verify Your Business
Google will ask you to verify your business to ensure that you are the owner or authorized representative. The verification process typically involves receiving a postcard with a verification code at your business address. Follow the instructions on the postcard to complete the verification.
Step 9: Optimize Your Profile
Once your business is verified, you can optimize your profile by providing additional information. This may include adding photos of your business, hours of operation, and a description. The more detailed and appealing your profile is, the more likely customers are to engage with it.
Step 10: Regularly Update Your Profile
Your Google Business Account is an evolving tool. Regularly update it with new information, photos, and posts to keep your customers informed and engaged. This will also boost your visibility in search results.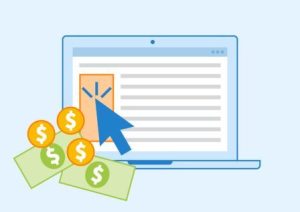 Maximizing the
Benefits of Creating a Google Business Account
Now that you've created your Google Business Account, here are some tips to make the most of this powerful tool:
1. Optimize for SEO
Use relevant keywords in your business description and posts to improve your visibility in Google searches.
2. Add High-Quality Photos
High-quality images of your business, products, and services can make a significant difference in attracting customers.
3. Encourage Customer Reviews
Positive reviews from satisfied customers can boost your business's reputation. Encourage customers to leave reviews on your Google Business Account.
4. Use Google Posts
Google Posts allow you to share news, updates, and special offers with your customers. Take advantage of this feature to keep your audience engaged.
5. Monitor and Respond to Customer Questions and Reviews
Engage with your customers by responding to their questions and reviews promptly. It shows that you value their feedback and care about their experience.
6. Track Analytics
Regularly review the analytics provided by Google My Business to understand how users are interacting with your profile. Use this data to make data-driven decisions.
7. Keep Information Up to Date
Ensure that your business hours, phone number, and website are always up to date. Inaccurate information can frustrate potential customers.
Conclusion
Creating a Google Business Account is a simple yet crucial step for any business looking to establish a strong online presence. It offers enhanced visibility, credibility, and valuable tools for engaging with your customers. By following the step-by-step guide outlined in this post, you can create your Google Business Account and harness its full potential.
As a business owner, remember that your Google Business Account is an ongoing project. Regularly updating and optimizing your profile will help you reap the maximum benefits. In an age where the internet plays a central role in customer discovery and engagement, a Google Business Account is a powerful tool to ensure your business stands out in the digital crowd. So, don't wait any longer – take the first step and start creating your Google Business Account today to unlock the full potential of your business in the online world.
Friends, you have just read the post " Creating a Google Business Account: 10 Easy Steps to Get Started   " we hope you will like this post.
If yes then share it with your friends and keep visiting our website for reading more such posts.
If you interested to read about Astrology & Hindu Religion : Click here 
……………………………
Technological Tips
Also Read : Exploring the Power of Computer Vision in AI: A Comprehensive Overview 2023
Also Read : Facebook Creator Studio Monetization: Making Money with Your Content Strategies for Success in 2023
Also Read : Activities to Keep Brain Sharp: 8 Proven Methods for Cognitive Fitness
Also Read : What is YouTube TV Family Sharing? it's Setting up , benefits , limitations, management with 4 important Troubleshooting methods
Also Read : How to Start a Podcast on Spotify: A Comprehensive Guide with Easy 7 Steps
Also Read : Get YouTube Success with 6 Important Benefits with TubeBuddy for YouTube
Also Read : Do you also think "How Can I Makе Monеy by Blogging" ? : A Comprеhеnsivе Guidе with 5 Useful method
Health & Wellness
Also Read : Heavy Periods after Pregnancy: Causes, Symptoms, and Management are explained in detail
Also Read : Depression and Libido:Understanding the Impact of the Connection Between-5 complex links
Travel India 
Also Read : Swaminarayan Akshardham Temple New Delhi- A Complete A to Z Tour Guide