what is email-benefits of email detailed information a 2 z
what is email: The full form of E-mail is eloctronic mail, when we send a letter ie mail to any other computer or other device with the help of internet, then this process is called email.
Today email is used officially to send and receive information in government departments and places like offices, schools, colleges etc.
Email works in the same way as any ordinary mail works, just as we need the address of that person or organization to send a simple mail.
In the same way, in email also, we should have the email address of the person or organization to whom we are emailing.
Like while writing a simple letter, we write the name and address of the recipient above the envelop and the name of the sender below or behind the envelop and write our message on the paper inside,
Similarly, to email someone, we need an email address which is made up of username and domain name.
For example, mail@gmail.com is an email address in which the name before the @ is called the user name and the name after the @ is called the domain name.
With the help of email, we can send our application, biodata, resume, images etc. or any other attachments to any specific individual or group of individuals through internet and we do not have to pay any fee for doing any email.
In today's time, many companies are providing the facility of email and they do not charge any fee for this facility.
The names of some famous companies to these companies are as follows :- gmail, yahoomail, rediffmail etc.
What can you do with email?
Although Email was used to send text messages, but in today's time we can send many types of files to anyone by attaching them to Email.
For example, we can also send images, PDF, document, audio, video, program or any other file with email.
Benefits of email
( what is email)
Email has many advantages over ordinary email like
Instant delivery
When we send an email to someone, it gets delivered at the same time (within a certain time period) to the sent address because the delivery speed of emails is very fast.
Instant reply
When we get someone's email, we can reply to that email at the same time whereas in normal mail it can take many hours or days to send a reply to someone.
Stored communication
Ordinary mails are written on paper which can be cut, torn or even burnt or lost somewhere.
But Email keeps a record of all our conversations, which we can see anytime, print them and forward them to anyone.
A copy of each email we send is stored on the email service provider's mail server until we intentionally delete it.
free communication
The cost of emailing is negligible because in email we do not use ordinary mail like paper, pen, envelope or ticket etc.
Our expenses are only incurred in using the internet because most of the email service providers also provide the facility of emailing for free.
In email, we only need internet, computer or laptop or smartphone.
An email account is also necessary for emailing and we also create this account for free, in this we do not have to spend a single penny.
Secure communication
Ordinary mails are often lost or accidentally sent to someone else
But emails are very secure because wherever the email goes, only they can read this email.
And to read this email, he opens his email account with a login id and password, no one can read that email without login id and password.
Different types of file sharing
In email, we can also share multimedia files and various types of document files and audio, video files, images.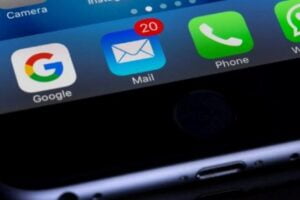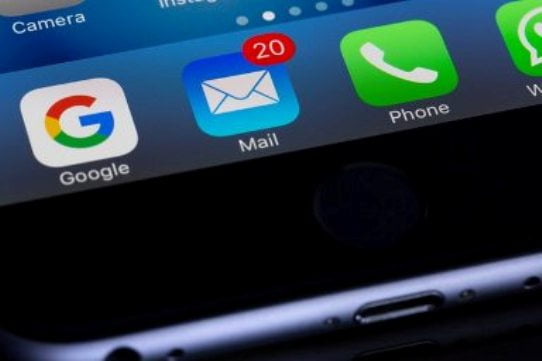 what is email
Losses from email 
( what is email)
Emails have many advantages, but along with it there are also some disadvantages which are as follows.
Internet connectivity
We all depend on Internet connectivity to send or receive emails.
And good internet connectivity is not available in many places,
Due to which when we have to email, our computers / smartphones etc. are not able to connect to the internet and due to this it becomes sometimes difficult to do emails in such places.
Spam / unsolicited email
Many companies do email marketing to expand their business or to sell their goods/services.
And in this email marketing, they email more and more people.
In which there are also such people who do not want their goods / services and for them those emails are unwanted ie undesirable emails.
When these are filled in our inbox in large numbers, it becomes difficult to find the emails we need, such emails are called spam.
email files size limitation
You can share files through email, but the size of the files should be of a certain limit,
We cannot send large size files in Emails, there are some rules on Files size in Emails, such as Gmail cannot send large files larger than 25 Mb via email.
email files types limitation
Not all types of files can be sent in emails, only certain types of files can be sent through email.
For example, files whose formats are doc, xls, pdf, txt, html or mp3 etc., then such files can be sent by email but exucatable formats like .exe files cannot be sent by email,
To send .exe files, first those files have to be converted into .zip file and after that you can send them through e-mail.
Technical Knowledge
You should also have some technical knowledge to email.
Like you should be able to run computer / smartphones etc and also you should be able to use the website / app of the email service provider you are using,
You should know that after sending the email, it is visible in sent or not, whether it is not lying in the outbox, etc.
what is email id, what is email
An email address is required to send and receive email, this email address is also known as an email ID
Many email service providers provide the facility of creating email id for free, such as Gmail, Outlook, Yahoo Mail, Hotmail, rediff mail etc.,
You can create an email id on any one or more of these email service providers, email id is also called email account.
Now you have to go to the webpage of the email service provider of your choice to create an email id, there you will get 2 options, one sign in and the other sign up
We sign in when we already have an email id and we want to use it, while we sign up when we want to create a new email id,
When the email account is created, you will get a unique email id like scrubindia.info@gmail.com, which is an email id.
There are mainly two parts in any email id:
Username and Domain Name
Username
The part before @ in any email ID is called username and it is unique among email ids issued by any email service provider.
Like scrubindia.info@gmail.com has scrubindia.info username which will be unique among all email ids issued by gmail.com ie no one else can take scrubindia.info username on gmail.com
But other email service providers can give this same username with their domain name like scrubindia.info@yahoo.com
Domain Name
The part after the @ in the email address is the domain name, like in scrubindia.info@gmail.com, the @ is followed by gmail which is a domain name and .com shows that it is a commercial domain name,
If .org is associated with the domain name, then it shows that the domain name belongs to an organization,
If gov.in is associated with the domain name, then it shows that it is the domain of any department of the Government of India.
In which " gov " is linked to government department and "in" is linked to India
@ sign
It is called at the rate or at. It comes between Username and Domain Name and tells that this username belongs to this domain.
history of email 
( what is email)
Ray Tomlinson is considered the inventor of email, because the world's first e-mail was sent by Ray Tomlinson for the first time in the year 1971.
Ray Tomlinson sent that e-mail to himself and in a way we can see it as email testing,
In that email, he wrote some letters "QWERTYUIOP".
In the form of these letters, that email was sent through the internet's inter network Arpanet at that time.
In this way you can say that the time of development of internet and email was almost same.
Work on the concept of email started around the year 1960.
What is required to email?
To email, we do not need anything that costs you more money,
If you have the following facilities then you can also email very easily like:
you have a
internet connection
computer / smartphone
email account of email service provider
and a little technical knowledge
internet connection
To email from computer or smartphone or any device, we must have a decent speed internet connection because email is an electronic mail which can be done only through internet,
There are many types of internet, for which it is fine to use such an internet connection, whose connectivity is fine at most places/times.
computer / smartphone
Internet can be used in all computer / smartphone, but whose processor is of high speed and which is capable of using 4G – 5G internet connection of internet, that computer / smartphone is considered fine.
email account of email service provider
In today's time, many companies provide the facility of free email account and to take advantage of the free facility of email, we just have to create an account by visiting that company's website or app.
The email service provider is the same as the post office and works in the same way, all the information related to email is stored in your email account for further use.
Let us know the names of some popular email service providers.
list of some popular email service providers in world
Gmail
Outlook
Yahoo! Mail
ProtonMail
Zoho Mail
iCloud Mail
Gmail – Gmail is the most popular free email service provider in the whole world as well as in India.
Since gmail is powered by google, its name starts with the first letter g of google.
google mail is gmail, today gmail is being used by everyone from ordinary person to very important person.
Outlook – This is an email service operated by microsoft company, which is being used by a large number of business / professional, you can also create your personal email id on Outlook for free.
Yahoo! Mail – Yahoo! Mail – Yahoo is also a search engine like google on which you can search anything.
In the year 1994, two students Jerry Yang and David Filo were working on yahoo at Stanford University and they both launched yahoo a year later in 1995, Initially yahoo was a commercial website in which advertisements were run along with news,
And in today's time, yahoo is the most used search engine after Google and Bing. The full form of Yahoo is "Yet Another Hierarchical Officious Oracle ".
ProtonMail – is a paid secure email service whose servers are located in Switzerland,
ProtonMail is considered more secure than other email services, that's why ProtonMail's services are not free,
Google shows ads with its services whereas ProtonMail has no ads.
ProtonMail prioritizes the security of our data and secure messaging
Zoho Mail – With the help of Zoho Mail, you can create Free Custom Email or Professional Business Email,
It is mostly used by bloggers / website developers, in this you can create a free email account using domain provider or cPanel or you can use Zoho Main.
iCloud Mail – This is an online email service operated by Apple that requires you to first create a primary iCloud email ID on your iPhone, iPad, iPod touch, or Mac.
After which you will be able to share data on devices like Macs, iPhones, and iPads,
Apple's iCloud service is free to use, if you need more than free online storage
Then you can also buy extra storage space but for this a monthly fee will have to be paid.
Rediffmail – Rediffmail – Rediffmail is also an email service provider company like gmail, yahoomail which was started by Ajit Balkrishna in the year 1996 through a web portal named "Rediff on the Net",
This is an Indian company which has more than 95 million users and today more than 300 employees work in this company.
Remark : there are several features that can be written in this article what is email , in this post you have come to know what is email , but you want to know more about email then feel free to comment us , we would update this post
click here – Read this article in hindi 
Share with friends