Creating a Stunning WordPress Blog Page in Grid Layout 

A 2 Z Easy Explanation 
In this post, we will delve into the world of WordPress and explore how you can create a captivating WordPress blog page in grid layout. So, let's get started and learn how to master the art of displaying your blog posts in an eye-catching grid format.
In the dynamic world of blogging and content creation, the presentation of your content can make a significant difference. One of the most effective ways to showcase your blog posts is by arranging them in an aesthetically pleasing grid layout. A well-organized grid layout not only enhances the visual appeal of your website but also improves user experience.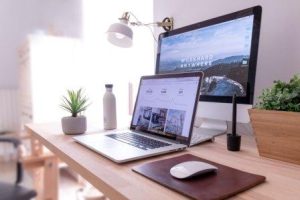 Why WordPress?
WordPress is an immensely popular content management system (CMS) known for its user-friendliness and versatility. It is the first choice for millions of bloggers and website owners worldwide. The beauty of WordPress lies in its ability to accommodate various themes, plugins, and customization options, making it ideal for creating a unique and captivating blog page in a grid layout.
Choosing the Right Theme
To create a WordPress blog page in grid layout, the first step is to choose an appropriate theme. Your chosen theme should not only support grid layout but also be visually appealing and responsive. A responsive theme ensures that your grid layout looks great on all devices, be it a desktop computer, tablet, or smartphone.
When searching for a theme, consider using keywords like "grid layout" or "blog grid" in the WordPress theme repository to filter out the themes that suit your requirements. A popular choice is the Astra theme, which offers compatibility with numerous page builders and allows for easy customization.
Installing and Activating Your Chosen Theme
After you have found the perfect theme for your WordPress blog page in grid layout, the next step is to install and activate it. Here's how to do it:
Log in to your WordPress admin dashboard.
Navigate to the "Appearance" section on the left sidebar.
Click on "Themes."
Click the "Add New" button at the top of the page.
In the search bar, enter the name of your chosen theme.
Click "Install" once you find your theme.
After the installation is complete, click "Activate" to set it as your active theme.
How to create WordPress blog page in grid layout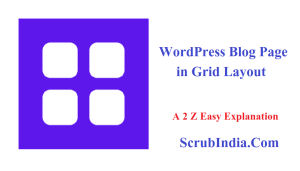 Configuring Your Grid Layout
With your grid-friendly theme activated, it's time to configure the grid layout for your blog page. Many WordPress themes come with built-in customization options for grid layouts, making it relatively easy to set up. However, some themes may require additional plugins or custom coding. Let's explore both approaches.
Option 1: Using Built-in Theme Customization
If your chosen theme offers built-in customization for grid layouts, you can follow these general steps:
In your WordPress admin dashboard, go to "Appearance."
Look for a section like "Theme Options" or "Customizer."
Navigate to the "Blog Page" or "Layout" settings.
Select "Grid" as your preferred layout style.
Customize the number of columns, spacing between posts, and any other relevant settings.
Save your changes.
Option 2: Using Plugins for Getting WordPress Blog Page in Grid Layout
If your theme lacks built-in grid layout customization, you can opt for a plugin to achieve the WordPress Blog Page in Grid Layout effect. One popular plugin is "Grid Layouts for Divi," which works well with the Divi theme. Here's how to use this plugin as an example:
Install and activate the "Grid Layouts for Divi" plugin from the WordPress plugin repository.
After activation, navigate to the plugin's settings in your WordPress dashboard.
Configure the grid layout options, such as the number of columns, post spacing, and style.
Save your settings.
By following these steps, you can easily set up a grid layout for your WordPress blog page, even if your theme doesn't offer built-in grid customization.
Populating Your Blog Page with Content
With the grid layout in place, it's time to populate your blog page with captivating content. Write and publish your blog posts, making sure they are accompanied by high-quality images and engaging titles. To ensure your grid layout remains visually appealing, consider maintaining consistency in the size and dimensions of your featured images.
Customizing Grid Layout Styles
To make your WordPress blog page in grid layout truly unique, you can further customize its style. You can adjust the font, color schemes, and other design elements to match your brand or personal preferences. Many themes and page builders offer user-friendly customization options for these elements. For even more control, you can use custom CSS to fine-tune the design.
Adding Advanced Features
Enhancing your grid layout blog page with advanced features can take it to the next level. Some popular features to consider include:
Filterable Categories: Allow users to filter posts by category or topic, improving the navigation experience.
Infinite Scroll: Implement infinite scroll, so users can seamlessly load more posts as they scroll down the page.
Related Posts: Include a section at the end of each post that displays related content, encouraging readers to explore more.
Social Sharing Buttons: Add social sharing buttons to make it easy for readers to share your content on their social media accounts.
Author Bios: Display author bios to establish a personal connection with your readers.
Comments and Engagement: Encourage user interaction by enabling comments and discussions on your blog posts.
Optimizing for SEO
In the world of blogging, search engine optimization (SEO) is paramount. A grid layout, when combined with proper SEO techniques, can help improve your website's visibility and ranking on search engines like Google.
When optimizing your WordPress blog page for SEO, consider the following:
Keyword Optimization: Ensure that your blog posts contain relevant keywords, including the focus keyword "WordPress blog page in grid layout."
Meta Descriptions: Write compelling meta descriptions for your blog posts to entice users to click.
Alt Text for Images: Use descriptive alt text for images to improve accessibility and SEO.
Internal and External Links: Incorporate both internal links to other posts on your blog and external links to reputable sources to enhance your content's credibility.
Mobile Optimization: Ensure that your grid layout looks great on mobile devices, as Google prioritizes mobile-friendly websites.
Site Speed: Optimize your website's speed to improve user experience and SEO rankings.
Measuring Success
After implementing your grid layout and optimizing your blog, it's important to track your success. Here are some key performance metrics to monitor:
Website Traffic: Use tools like Google Analytics to track the number of visitors to your blog.
Bounce Rate: Monitor the bounce rate to see how engaging your content is. A lower bounce rate indicates that visitors are exploring your blog further.
Conversion Rate: Track the conversion rate, which might include newsletter sign-ups, product purchases, or any other desired actions.
Social Shares: Keep an eye on the number of social shares your content receives, as this indicates its popularity.
SEO Rankings: Regularly check your blog's ranking in search engine results for target keywords.
Comments and Feedback: Pay attention to user comments and feedback to understand their preferences and needs.
Conclusion
Creating a WordPress blog page in grid layout is an effective way to enhance the visual appeal of your website, improve user experience, and ultimately attract and retain readers. By selecting the right theme, configuring the layout, customizing the style, adding advanced features, optimizing for SEO, and measuring success, you can create a stunning blog page that stands out in the blogosphere. Now that you've mastered the art of grid layouts, go ahead and implement these techniques to make your WordPress blog a true masterpiece. With the right strategies, your blog can become a captivating destination for readers and enthusiasts alike. So, let your creativity shine, and start designing your grid layout today!
Friends, you have just read the post "Creating a Stunning WordPress Blog Page in Grid Layout A 2 Z Easy Explanation   " we hope you will like this post.
If yes then share it with your friends and keep visiting our website for reading more such posts.
If you interested to read about Astrology & Hindu Religion : Click here 
……………………………
Technological Tips
Also Read : Facebook Creator Studio Monetization: Making Money with Your Content Strategies for Success in 2023
Also Read : Activities to Keep Brain Sharp: 8 Proven Methods for Cognitive Fitness
Health & Wellness
Also Read : Heavy Periods after Pregnancy: Causes, Symptoms, and Management are explained in detail
Also Read : Depression and Libido:Understanding the Impact of the Connection Between-5 complex links
Travel India 
Also Read : Swaminarayan Akshardham Temple New Delhi- A Complete A to Z Tour Guide
you are reading *Creating a Stunning WordPress Blog Page in Grid Layout A 2 Z Easy Explanation*