SEO Rank Tracking Tools

: Your Key to Search Engine Domination with 7 main factors

In this post, we will explore the world of SEO rank tracking tools, how they work, and why they are crucial for your online success.

In the digital age, where the competition for online visibility is fierce, Search Engine Optimization (SEO) has become the cornerstone of online success. Every business, big or small, strives to rank high on search engine results pages (SERPs) to attract organic traffic.

However, monitoring your SEO performance and staying ahead of the competition can be a daunting task. This is where the invaluable SEO rank tracking tool comes into play, helping businesses streamline their SEO efforts, make data-driven decisions, and climb the SERP ladder.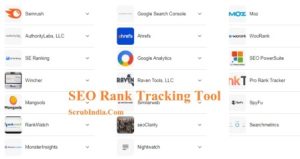 Understanding the SEO Rank Tracking Tool
Before diving into the significance of SEO rank tracking tools, let's clarify what they are and how they function. An SEO rank tracking tool is a software or online service designed to monitor the performance of your website in search engine rankings. These tools track your website's position for specific keywords on various search engines, such as Google, Bing, or Yahoo.
How Do SEO Rank Tracking Tools Work?
Keyword Tracking: The core functionality of an SEO rank tracking tool is keyword tracking. You input a list of keywords or phrases relevant to your business, and the tool regularly checks where your website ranks for each of them. This allows you to gauge your website's visibility for specific search terms.
Competitor Analysis: Many SEO rank tracking tools offer competitor analysis features. They help you identify your top competitors and track their rankings for the same keywords. This information is invaluable for devising competitive SEO strategies.
SERP Features: Modern SEO goes beyond traditional organic rankings. SEO rank tracking tools often provide data on SERP features, such as featured snippets, local packs, and knowledge graphs, to help you optimize for these opportunities.
Historical Data: These tools maintain historical data, allowing you to track your website's ranking progress over time. This feature helps you assess the effectiveness of your SEO efforts and identify trends.
Local SEO: For businesses with a local presence, SEO rank tracking tools offer location-specific tracking. You can monitor how your website performs in local search results, making it essential for local SEO campaigns.
Mobile Rankings: As mobile search continues to grow, tracking your website's mobile rankings is crucial. SEO rank tracking tools often offer mobile tracking options to ensure you're not missing out on mobile traffic.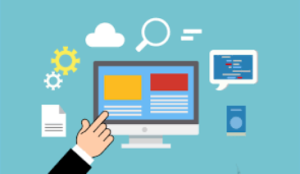 Why Are SEO Rank Tracking Tools Crucial?
Data-Driven Decision-Making: SEO rank tracking tools provide you with actionable data. By knowing where your website stands in search results, you can make informed decisions on which keywords to target, which content to optimize, and which strategies to employ.
Competitive Edge: In the competitive digital landscape, staying ahead of your competitors is vital. SEO rank tracking tools help you identify your competitors' strengths and weaknesses, enabling you to fine-tune your SEO strategy for better results.
Goal Tracking: Setting and tracking SEO goals is easier with these tools. Whether it's improving your website's position for specific keywords or increasing organic traffic, SEO rank tracking tools help you monitor your progress toward achieving these goals.
Content Optimization: To rank well in search results, your content must be optimized. These tools highlight which pages need improvement and which keywords are driving traffic, allowing you to optimize your content effectively.
Algorithm Updates: Search engines frequently update their algorithms, which can impact your rankings. SEO rank tracking tools help you quickly identify drops in ranking, allowing you to adapt your strategy to algorithm changes.
Reporting and Insights: Many SEO rank tracking tools generate detailed reports and insights, making it easy to share progress with stakeholders and clients. These reports often include charts, graphs, and historical data to support your SEO efforts.
Selecting the Right SEO Rank Tracking Tool
Choosing the right SEO rank tracking tool is essential for the success of your SEO campaigns. Here are some factors to consider when selecting a tool:
Accuracy: The tool must provide accurate ranking data. Look for a tool that updates rankings frequently and pulls data directly from search engines.
Keyword Limit: Check if the tool has a limit on the number of keywords you can track. Ensure it can accommodate your needs.
Competitor Analysis: If competitor analysis is crucial for your strategy, choose a tool that offers robust competitor tracking features.
User-Friendliness: The tool should be user-friendly, with an intuitive interface that allows you to access and interpret data easily.
Historical Data: Make sure the tool stores historical ranking data so you can track your progress over time.
Reporting: Consider the reporting capabilities of the tool. Look for customizable reports and the ability to schedule automated reports.
Price: Budget is a significant consideration. Compare the pricing plans of different tools to find one that suits your budget and requirements.
Conclusion
In the highly competitive online landscape, achieving and maintaining high search engine rankings is essential for the success of your business. An SEO rank tracking tool is your indispensable ally in this journey.
By regularly monitoring your website's rankings, assessing competitor performance, and making data-driven decisions, you can enhance your SEO strategy and increase your online visibility.
Remember that selecting the right SEO rank tracking tool is crucial, as it will play a pivotal role in your SEO success.
So, whether you're an e-commerce giant or a small local business, harness the power of an SEO rank tracking tool to unlock your online potential and conquer the digital world.
Friends, you have just read the post " SEO Rank Tracking Tools: Your Key to Search Engine Domination with 7 main factors " we hope you will like this post.
If yes then share it with your friends and keep visiting our website for more such posts.
If you interested to read about Astrology & Hindu Religion : Click here 
……………………………
Technological Tips
Also Read : Free Long Tail Keyword Generator: Your Shortcut to High-Ranking Content
Also Read : Artificial Intelligence in Education(AIEd): A Comprehensive Guide with Benefits and Applications in 2023
Also Read : Exploring the 6 diiferent Types of SEO in Digital Marketing
Also Read : Free Keyword Difficulty Checker:Unlocking the Power of SEO-with 5 Top Free
Also Read : Navigating the Upwork Forum: Your Gateway to Freelance Success-4 Real life Success Stories
Also Read : Spectrum Home Internet Reviews: Unveiling the 10 Truth Behind the Hype
Also Read : WordPress Installation: A Quick and Comprehensive Tutorial 2023-Simplified Steps for Success
Also Read : Elementor vs Gutenberg: Which WordPress Page Builder Reigns Supreme? 6 features each
Health & Wellness
Also Read : Heavy Periods after Pregnancy: Causes, Symptoms, and Management are explained in detail
Also Read : Depression and Libido:Understanding the Impact of the Connection Between-5 complex links
Also Read : Checking Heart Health: The Importance of Monitoring Your Cardiovascular Well-being- 8 methods
Also Read : Hair Loss in Front of the Head: Causes, Prevention with 5 Treatments options
Also Read : Heavy Periods after Pregnancy: Causes, Symptoms, and Management are explained in detail
Also Read : Women's Reproductive Health: Empowering Women through Knowledge and Care
Also Read : Fatty Lower Abdomen No More: Secrets to a Trim and Toned Waistline
Travel India 
Also Read : Swaminarayan Akshardham Temple New Delhi- A Complete A to Z Tour Guide
Also Read : Swaminarayan Akshardham Temple New Delhi- A Complete A to Z Tour Guide
Also Read : Exploring the Golden Triangle in India: A Journey Through History and Culture
Also Read : Best Travel Agencies in India: Exploring the Perfect Journeys : Top 5 
*you were reading Exploring the 6 diiferent Types of SEO in Digital Marketing*